Congratulations card for a birth
This morning you discover a pretty birth announcement in your letterbox. It's a beautiful baby, a little girl with delicate features and a charming smile! The parents are very pleased. You, on the other hand, are eager to meet their little one, but distance separates you! So to show your sympathy, you decide to write them a nice birth congratulation card.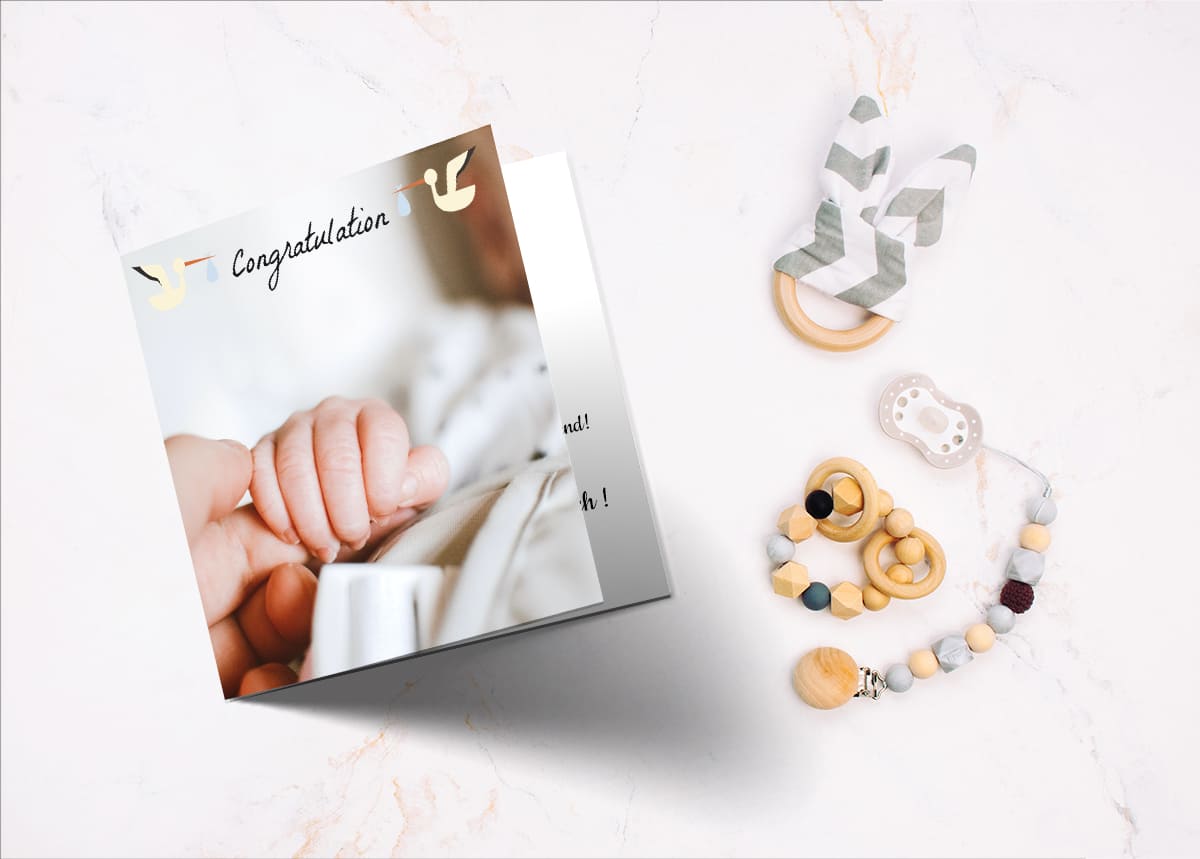 SimplyCards offers you the Duo card. It is a folded card in the format 14x14cm, made on a beautiful cardboard paper and sent in an envelope. This 100% customisable card format is particularly well suited for a congratulations card. You can easily add photos, a theme, and a few words of congratulations that will warm their hearts! A unique and warm card to welcome their baby.
Some examples of birth congratulations cards
Classic Birth Congratulations Card
Your long awaited baby has finally arrived! Our sincere congratulations to the happy parents! Welcome to little Manon! She is really adorable! Enjoy these magical moments with your family. Best wishes for happiness to you three!
Original congratulations card
Congratulations to the happy parents! It's a new book you've just opened! Chapter after chapter, you will discover new experiences. Every age has its pleasures, adventures and little worries. And the first chapter goes by so quickly! Enjoy your baby to the fullest! We wish you all the best as a family!
Congratulations card from the grandparents
My little Alice!
Welcome to the family. From your Dad you seem to have taken his mischievous smile. From your Mum, her lovely eyes. We can't wait to meet you and give you a hug. Very tenderly,
Grandma and Grandpa
In the "Birth" section :