Thank you card for the death of a loved one
You have just lost a loved one. It is a painful time. Fortunately, many people close to you have surrounded you and supported you. This has helped you a lot and you would now like to thank them and show your appreciation. The emotions surrounding the bereavement are intense and you do not feel strong enough to call everyone. A thank you card after a death is the ideal way to send your thanks.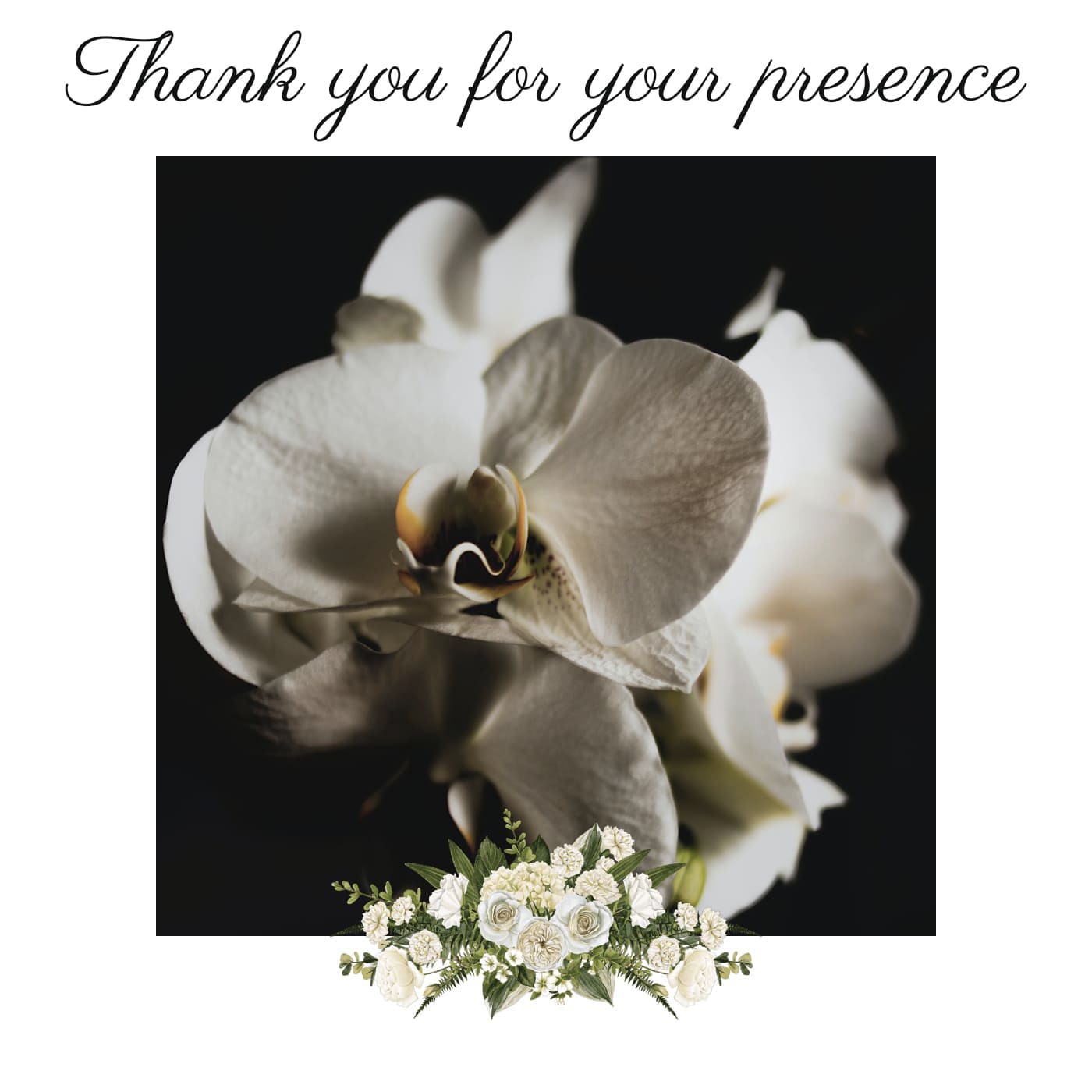 Photos and words
The SimplyCards Duo card is particularly suitable for sending thank you notes after a death. All pages can be personalised with personal photos, but also with artist photos that you can search for and add directly. You can choose a beautiful photo to remember your loved one. You can then simply add a few sentences to show your gratitude and thank your loved ones.
In addition to your message of thanks, your loved ones will also receive this personalised card with souvenir photos. They will be able to treasure this card in memory of the deceased.
During this difficult period, you have to deal with a lot of emotions but also with many other problems that can take up your time. With SimplyCards you can send your thank you cards very simply. After you have placed your order, everything is taken care of to make and send your card directly.
Some examples of thank you cards
Thank you card for a distant friend
Dear friend,
After Paul's death, I was very touched by all the sympathy you showed me. The wreath you sent us was beautiful. And your letter gave me a lot of comfort. On the card I am sharing with you a picture of Paul that I like very much.
Card of the whole family
We are very touched by the support you have given us following the bereavement that has affected us. The whole family thanks you very much.
Thanks sent to all
Dear friends, we thank you very warmly, it is in these painful moments that we count on our true friends. Your presence on the day of the funeral was a great comfort to us. We now send you our most sincere thanks
In the "Bereavement" section: