You have just learned the death of an acquaintance or friend. Among the trials of life, bereavement is always a difficult moment to overcome for those close to you. The void left by the death of a friend or family member causes grief, sadness and questions about death. To show your support to the family and to bring them some warmth and comfort during this period of mourning, you can send them a condolence card. This is an important gesture. It will allow you to show your support and affection to the family of the deceased with dignity and discretion.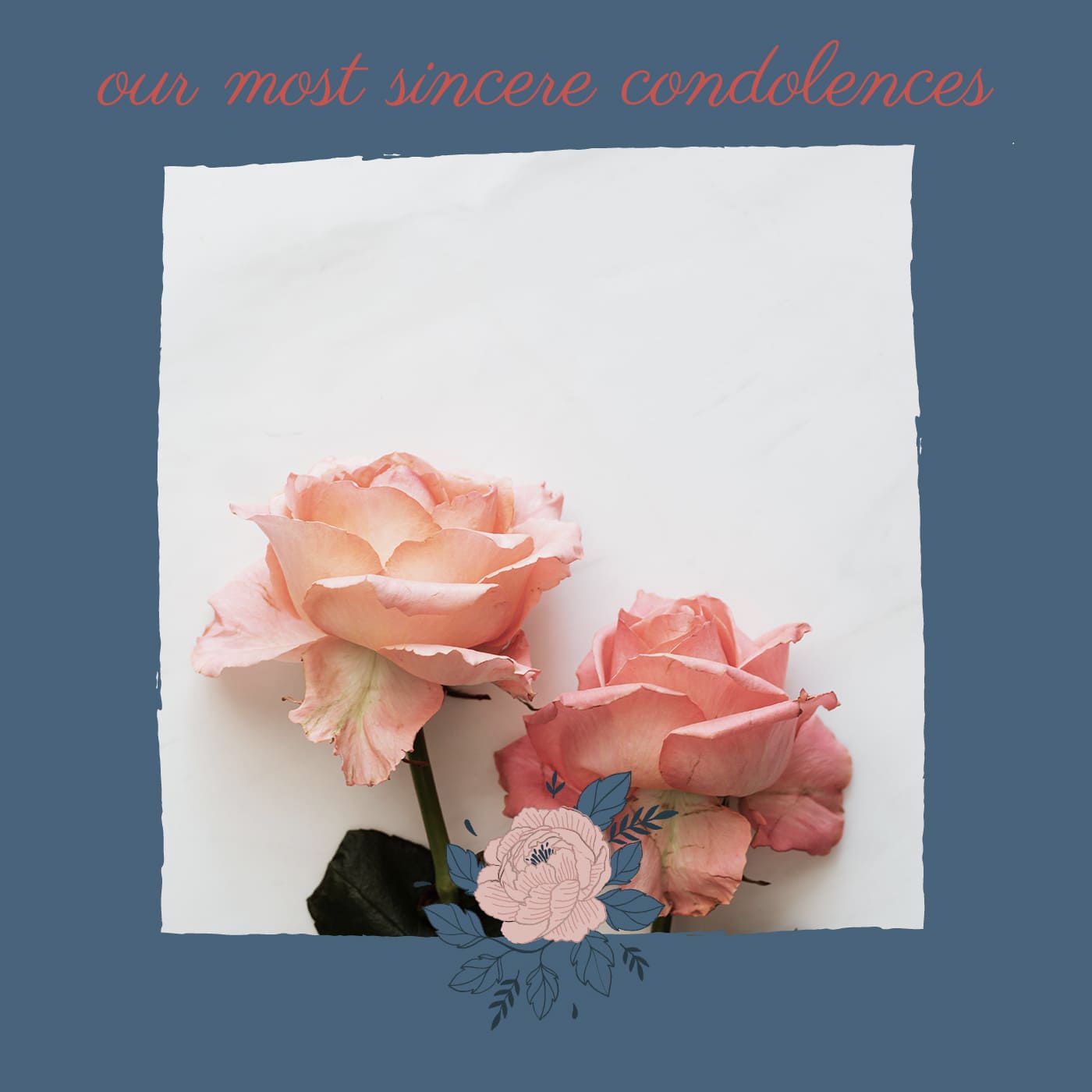 Finding the words for your condolence card
Sometimes it's hard to find the right words to express your condolences. Don't worry. Whether it's very personal or more traditional, your condolence card is an expression of your support.
When composing your card with SimplyCards, you can use the themes we have designed to accompany you. If you wish, you can also add photos of the person who has passed away. We also recommend that you search for artist's photos in the Pixabay library: flowers, doves, skies, clouds, oceans... everyone will find inspiration in these beautiful images.
The Duo card format proposed by SimplyCards is very suitable for making your condolence card. It is presented in the form of a cardboard sheet and folded to 14x14cm. You can personalise the 4 sides with your own words and photos. After your order, we will produce it with great care and send it directly to the recipient in a beautiful envelope the day after your order.
Some examples of condolence cards
Classic condolence card
I am so sorry to hear of William's passing. My sincere condolences to you and your family. I want you to know that I will be there for you if you feel the need.
Inspiration for condolence card
It was with great sadness that we learned of your Mom's passing. She was a wonderful person, appreciated by all, and her death leaves a great void. We want to give you all our support at this painful time. We will be praying for all your family.
Condolence card for a death after a long disease
We have just learned of the death of your brother and we share your immense sorrow. He fought against this terrible disease with strength, tenacity and serenity. He will remain a model of courage for us all! He is now free of all his suffering and rests in peace. We send you our deepest condolences.
In the "bereavement" section :