Wedding is a special day that unites two people filled with love for each other. Wedding is also THE day when the bride and groom reunite their families and friends.
A compendium of emotions, photos by the million!... This unforgettable day must remain engraved in our hearts. So what could be more natural after so much joy than to bring back to life all those memories... by sending personalised wedding souvenir cards to thank your guests, or to tell the bride and groom how happy you were to share the day.
The most beautiful moments, chic photos, shock photos, family photos, THE WEDDING photo... so many memories that you will be able to immortalize on a beautiful photo composition. And for such a great occasion, think about the XL format which will be able to highlight your photos.
An example of a wedding souvenir card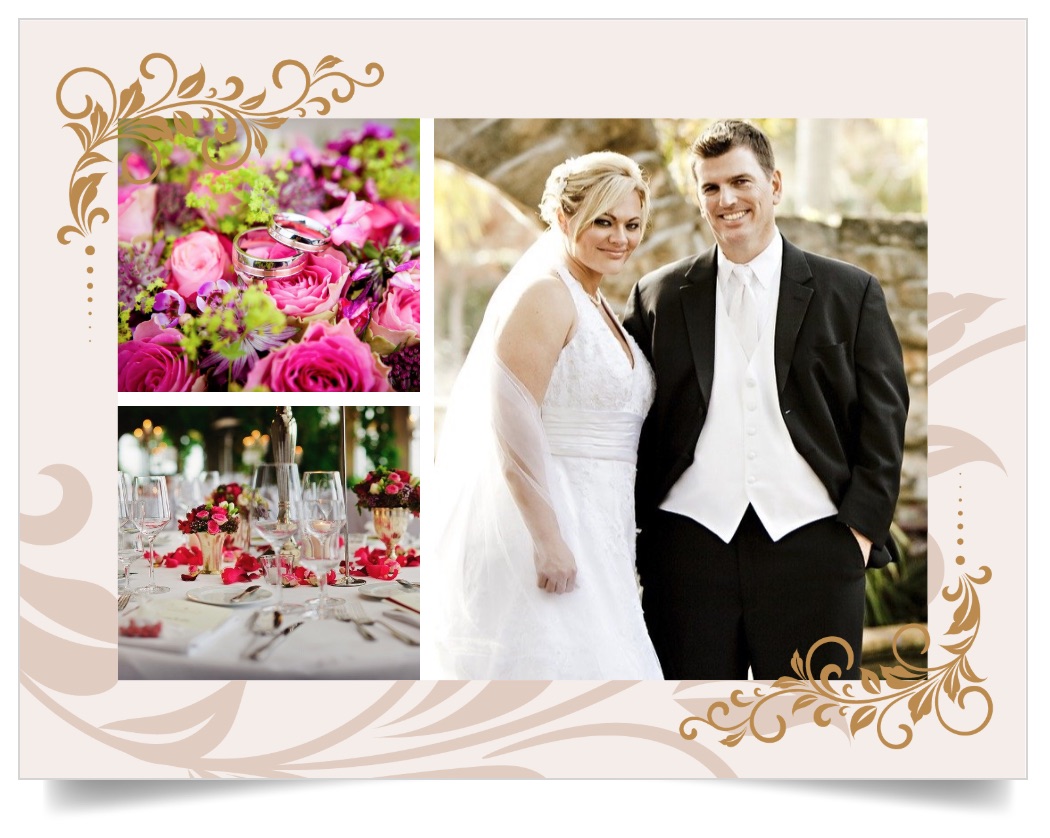 In the "Wedding" section :