Thank you card after a wedding
Have you just got married? This day is engraved in your heart. The presence of all your loved ones at your side for this great celebration is a precious gift. Your family and friends have showered you with gifts for the occasion! To thank them for all this and to show your appreciation, send them a wedding thank you card!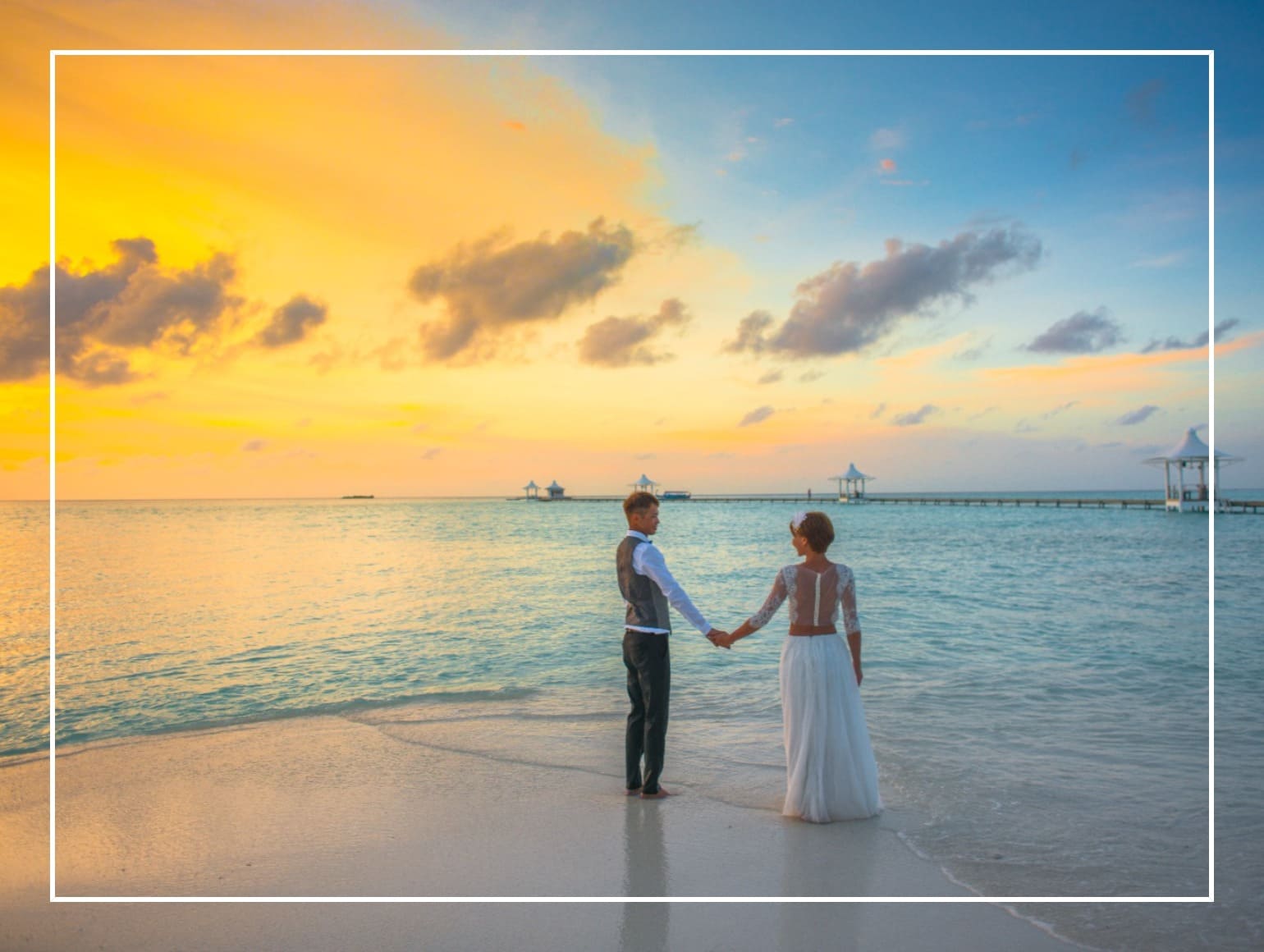 Whether it's a simple postcard from your honeymoon, or a Duo card filled with photo memories of that memorable day, SimplyCards makes it easy! The list of wedding thank you notes is often long and with SimplyCards, you can send your cards in series, while customising the message for each one!
Some examples of wedding thank you cards
Wedding thank you card sent on the honeymoon
Dear Léa, Dear Paul,
Your presence on 30th May was a great pleasure for us! Thank you for spoiling us on this occasion! We are making the most of the wedding fund on our honeymoon! We can't wait to see you all when we get back...
Seb & Karine
Wedding thank you card full of memories
Hi Grandma, Benoît and I thank you from the bottom of our hearts for the magnificent crystal vase you gave us for our wedding. It will find a special place in our future sweet-home. Thank you also for your little note that touched us so much! Here are some photos of the wedding on this card. Big kisses
Marie and Benoît
Simple wedding thank you card
Dear friends!
Thank you for your generous participation on our wedding list. We will use your gift to decorate our new love nest. We will be happy to invite you very soon to show you all the pictures of the wedding. Love to you all!
The happy married
In the "Wedding" section: