Every year, as Christmas approaches, millions of children's eyes light up as they imagine Santa Claud on his sleigh. In December, the cities are lit up: decorations, garlands of lights, sparkling Christmas trees... the magic of Christmas begins to work! Young and old start to think about gifts... Santa's workshop is running at full speed for the gifts of 25th December. He also has to answer all the children! Imagine the happiness of your children when they receive a real letter from Santa Claus in the mailbox, personalised especially for them!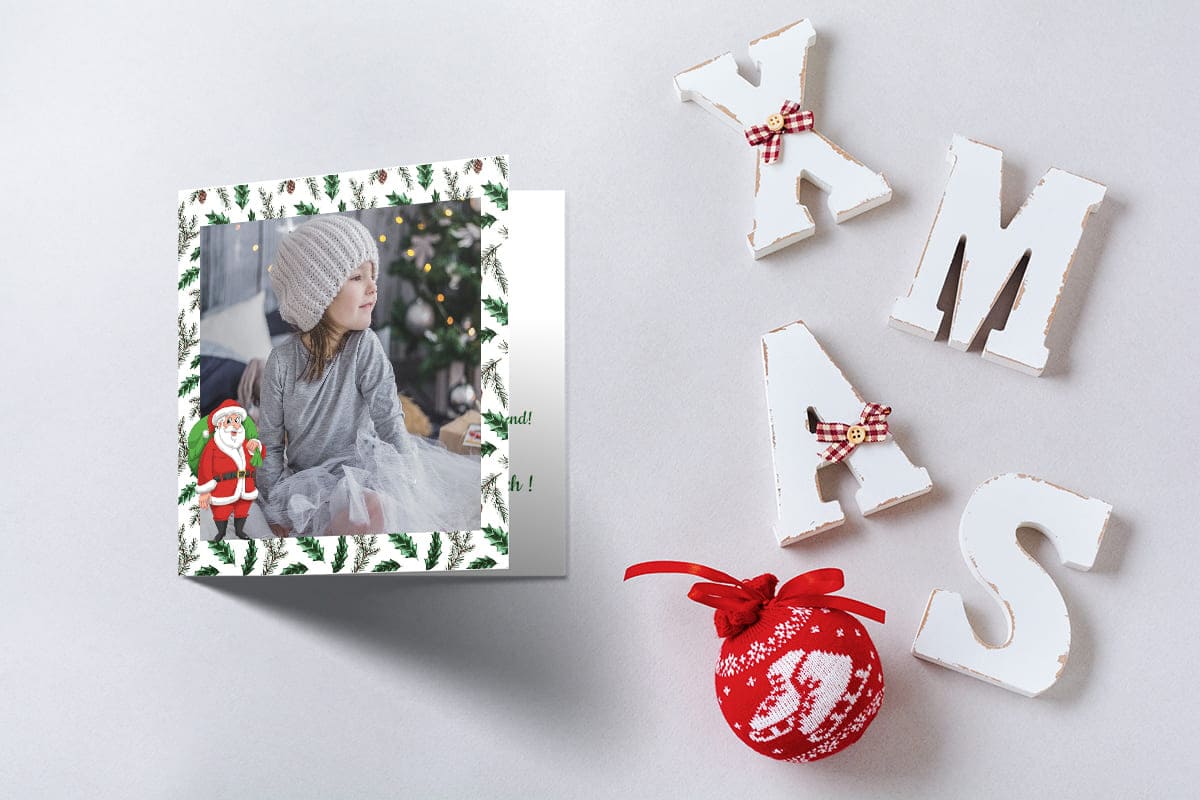 How to compose Santa's letter?
The most important thing is to send a personalised letter from Santa. The letter should be addressed directly to the child, telling them about their Christmas gifts, encouraging them to be good and keep up their efforts. This will make your child feel good. We also advise you to choose the right photos to personalise the letter. Ideally, the card should include both photos of Santa and photos of your child. To help you, don't hesitate to use the Pixabay photo library available directly in SimplyCards.
Finally, in the Christmas themes, we offer a number of frames that will give your letter from Father Christmas that little authentic touch!
Examples of letters from Santa Claus
Letter from Santa to a little boy
My dear Tom,
I received your kind letter which made me very happy. You are now a big boy and I know you have been very good this year! All my elves are working hard to make beautiful presents. Until Christmas Eve, keep helping your parents and don't forget to open the little window in your advent calendar every night!
Santa Claus
Letter from Santa to a little girl
My dear Cara,
I am very proud of you! I know that you have done very well at school this year and that you have been very kind to your little friends. This deserves great rewards. I will bring you your presents very soon. My sleigh is almost ready. Don't forget to tell your parents to turn off the fire in the fireplace that night! And to put your shoes in front! Sending you a big hug .
Santa Claus
In the "celebration" section :