Valentine's Day is the holiday for lovers! It's a celebration for all couples who are already together, but also for those who are eager to show their love... In any case, February 14th is the ideal occasion to send a
Valentines day card
A card filled with love and tenderness,
a card to tell him I love you!
!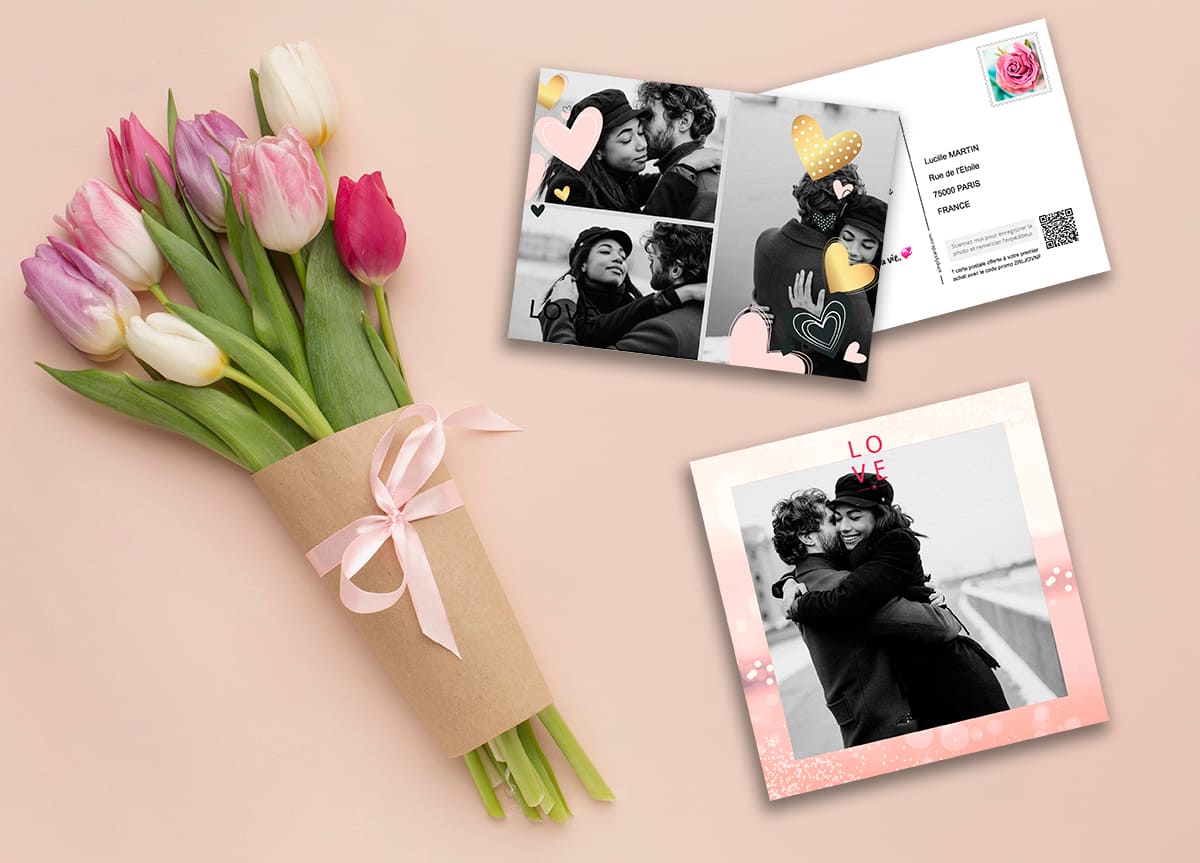 A very personal gift
Valentine's Day is a time for lovers to exchange gifts and go out together. What could be more romantic than a candlelight dinner? While the traditional bouquet of flowers is a must, a personalised Valentine's Day card is a very personal gift that will also make them very happy. And to prepare this unique card full of love, SimplyCards offers you its Duo card. It only takes a few minutes to create a card that reflects your relationship. On the Duo card you can add lots of photos and
text with sweet words
. The Duo card is sent in an envelope to preserve your privacy. Its careful design on card stock makes it a beautiful proof of love and a unique souvenir.
Looking for inspiration for your Valentine's Day card?
Declare your love to her
Since our paths crossed, not a minute goes by without me thinking of you! I want to tell you today about the flame that burns within me. I'll pick you up tonight for Valentine's Day.
Tell him you love him
My darling,
We have come so far together! And so many projects and beautiful things to build together. Life with you is so beautiful. I loved you, I love you and I will love you forever. Tender kisses and happy Valentine's Day!
Invite her to a romantic evening
My sweet Lucy,
Valentine's Day is coming up... I have prepared a little surprise for this evening for the two of us. One year of living together is something to celebrate! Be ready at 7pm, I'll pick you up. Your sweetheart for life!
In the "Celebration" section :