Christmas is coming? This year again, December is the month where everyone is running around! Work, activities of all kinds... the days go by and December 25th is almost here. In the streets, the windows are lit up day after day. Christmas trees are back and all these decorations warm our hearts.
Among all this Christmas magic, the most touching thing is certainly to see the joy that already shines in the eyes of our toddlers. It's time for the famous letter to Santa!
To amaze your children and grandchildren, SimplyCards suggests you take the pen to prepare a beautiful
Letter from Santa Claus.
.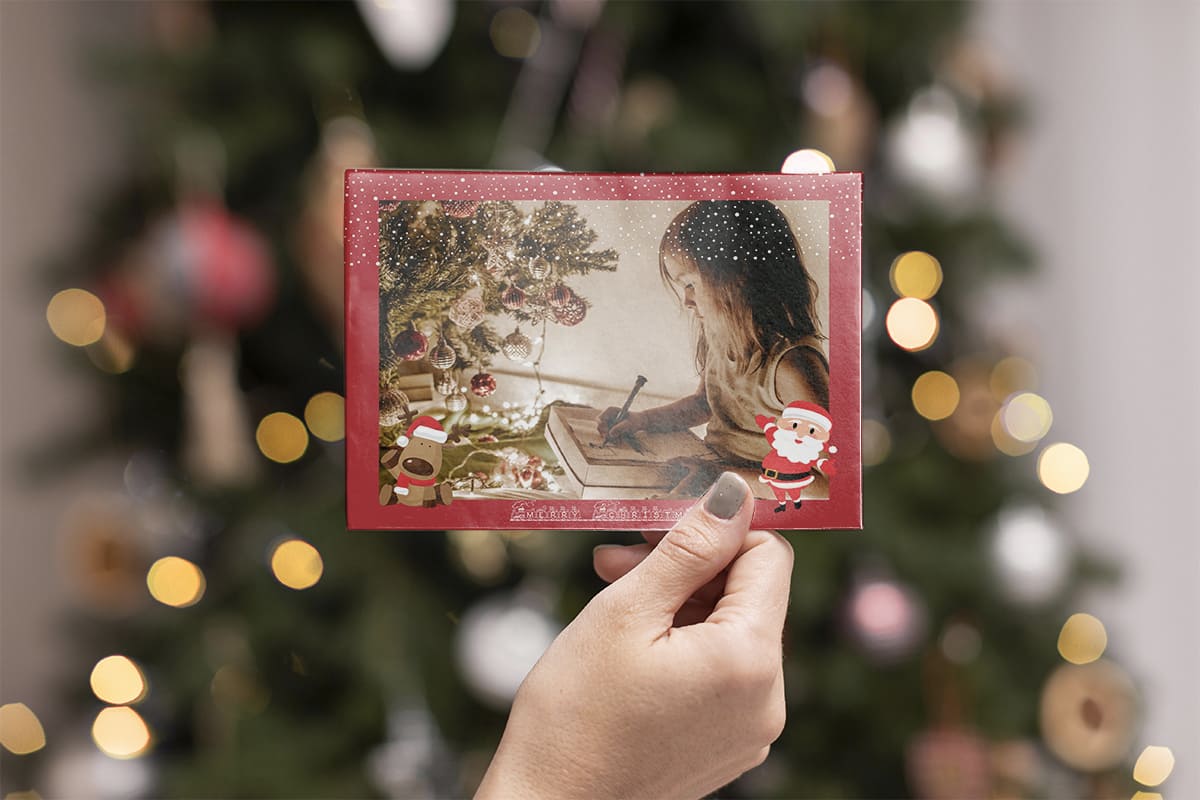 A bit of imagination, a few photos of your children (if possible in front of the tree) will do the trick.
Then add images of Christmas and Santa Claus from the Pixabay image bank directly into SimplyCards.
Imagine the surprise and wonder of your children when they receive a real card from Santa on which they can see how much Santa thinks of them ?
For those who no longer believe in Santa, or who can't spend Christmas with family or friends, a lovely Christmas card received over the festive period, along with souvenir photos will surely be a much appreciated thoughtfulness.
Here again SimplyCards, with the postcard mobile application or via its web card sending service, offers you a number of themes for your Christmas cards that will make it easier to create your graphic compositions.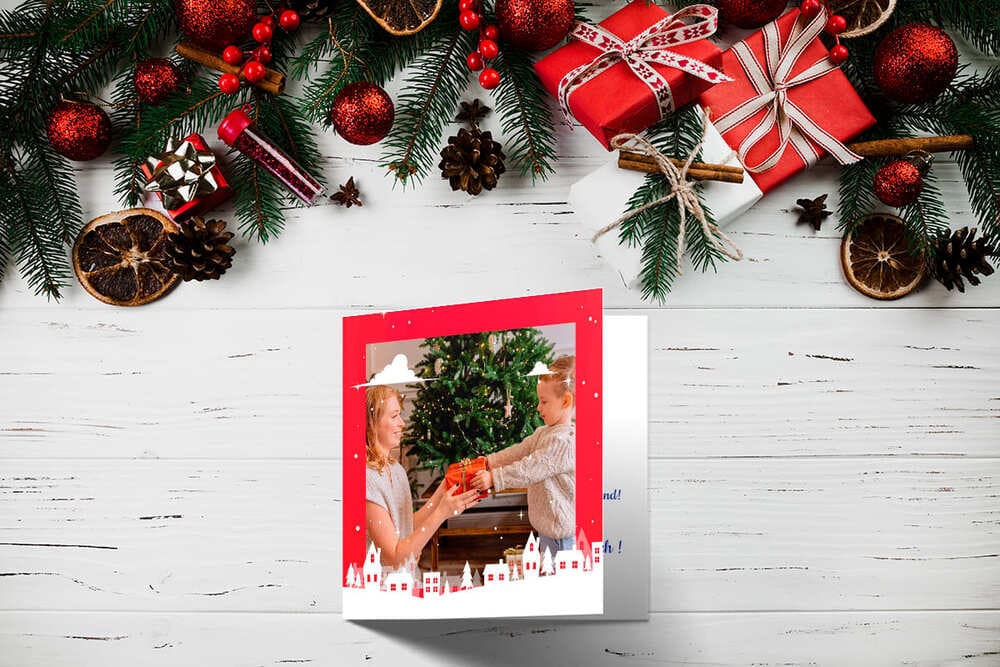 In the "celebration" section :