Halloween card to scare the crap out of me
Whether it's before Halloween to prepare for this terrifying evening, or just afterwards to share the best photos of their witch costume, this highly emotional and pumpkin-rich event is the perfect time to send personalised cards.
The Halloween theme offered on the SimplyCards mobile application or from SimplyCards website will help you to compose the most terrifying card in the history of Halloween.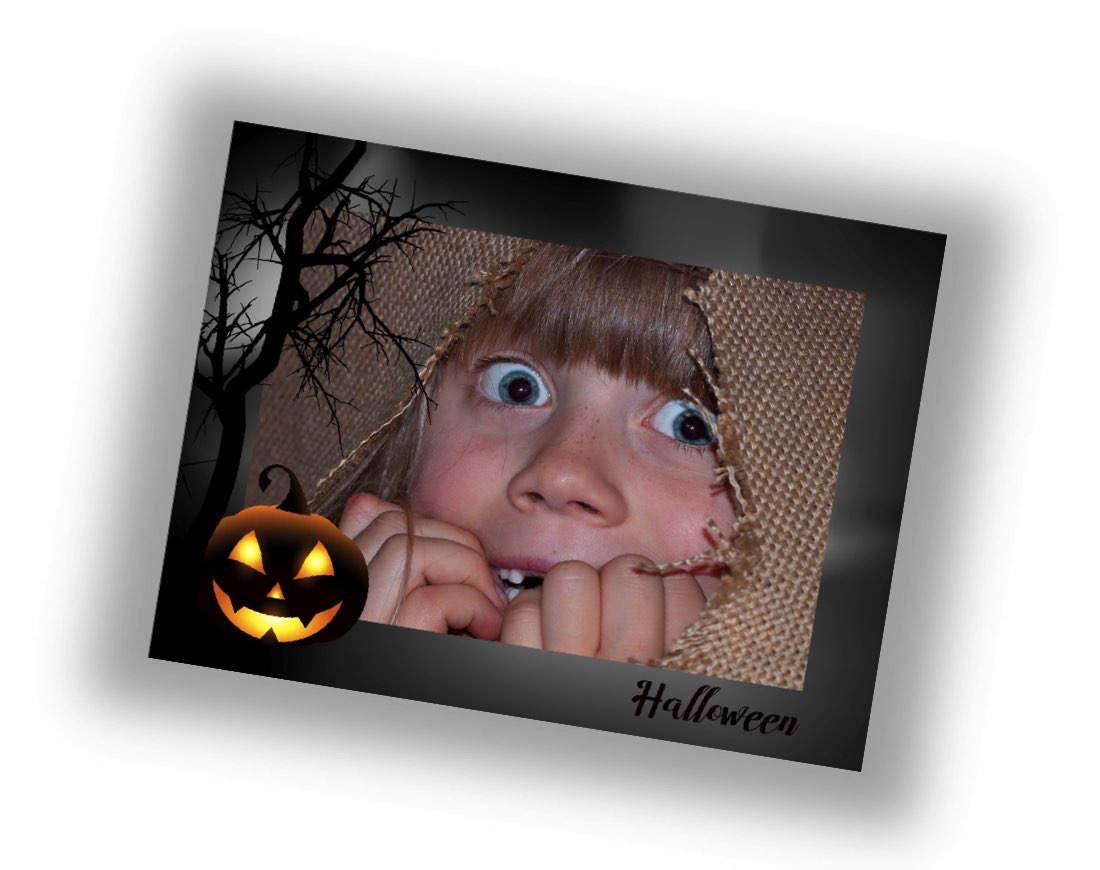 Here are also some examples of texts that you can take back and send to accompany your bewitched photo.
" My little spider, My beloved witch, My toothless fairy: we wish you a terrific Halloween party with illuminated pumpkins and candy to chase! We send you lots of evil spells and big kisses!"
or else
"Go around the neighborhood and collect tons of candy! Beware of bad luck and especially indigestion! I send you lots of bloody kisses and wish you a happy and terrible Halloween!"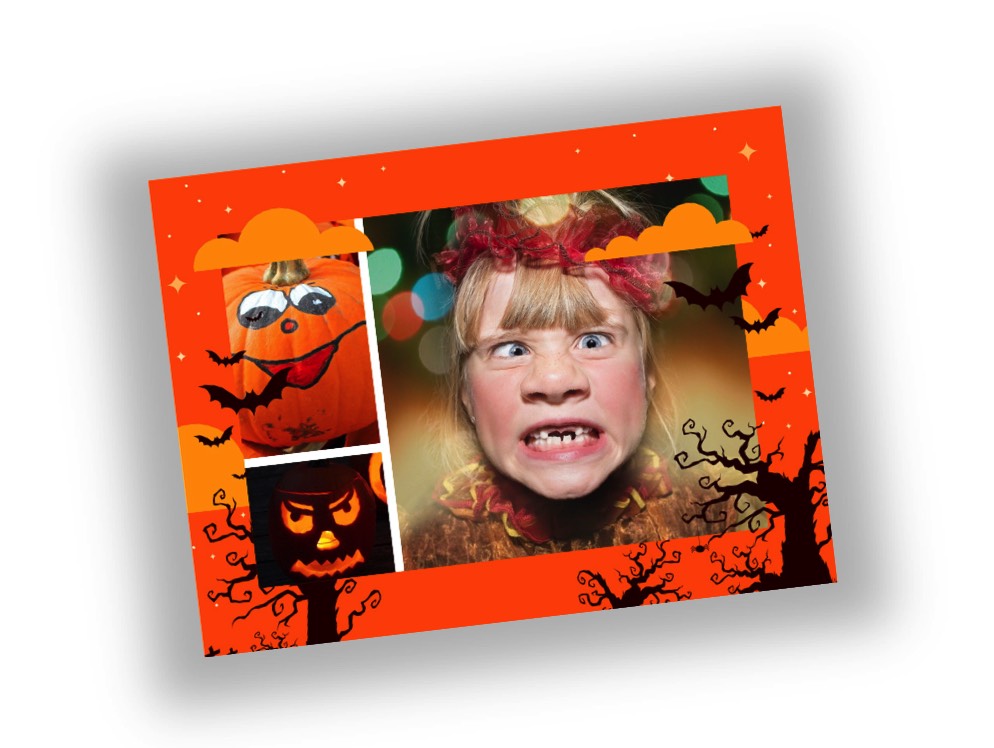 or to propose a special invitation for the occasion
"Your kids went trick-or-treating? We are waiting for you for a Halloween dinner... Come alone or with your favorite witch. You'll be served cockroach stew on a bed of rat scalp. A glass of hot blood will accompany this delicious meal. Diabolically"
In the "Celebration" section :