The birth of a child is always a wonderful moment. This long awaited newborn is finally here! Congratulations! After 9 months of patience, the arrival of your little baby will change your daily life. It is not always easy for new parents to manage everything at this time. Very proud of your baby, you would like to take the time to make beautiful birth announcements and send them to all your loved ones! But it's hard to take care of everything between the nappies, the short nights, the bottles or the breastfeeding... SimplyCards can help you!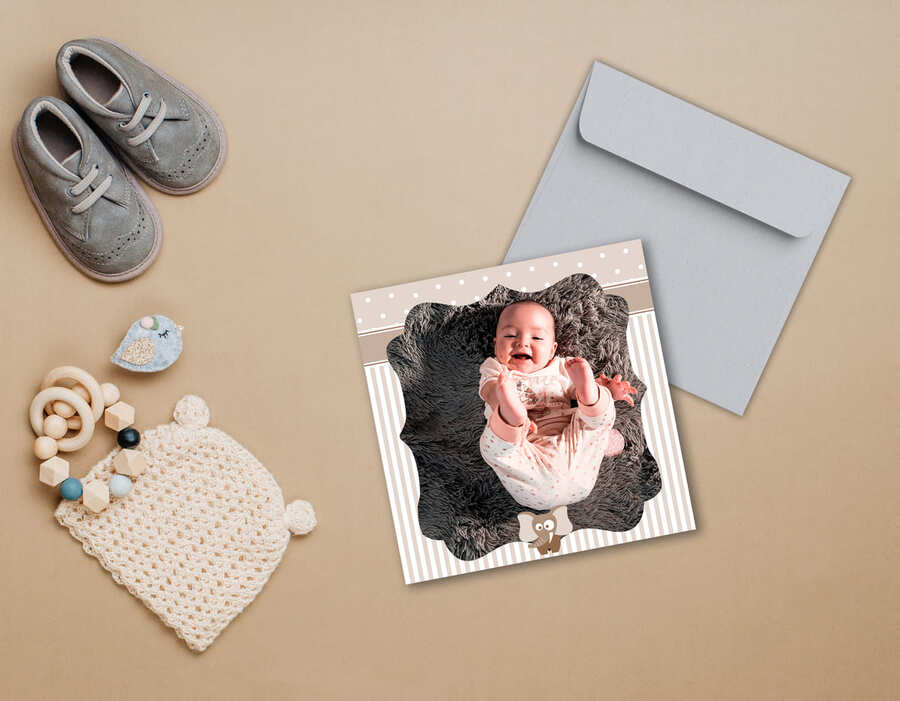 Some tips for a successful birth announcement
Whether it's a girl or a boy or even twins, you'll have a lot of fun creating your invitations with SimplyCards.
The first step, and probably the most important, is to select the photos to present your baby! To enhance the photos and the layout, you can add a frame from the birth section.
The second step is of course to add a little text. Traditionally, the happy parents have the joy of announcing the first name, date, place and weight of birth!
Finally, the last step is to add the precise address of the recipient to make sure that the announcement arrives at its destination. What a joy to announce the arrival of your baby to all your friends and family!
Some examples of birth announcements for your inspiration
Classic birth announcement for girls
Céline and Pierre are delighted to announce the birth of their little Manon on 18 June 20xx. Her sparkling eyes and mischievous face make us melt with happiness!
Original boy birth announcement
On September 13th 20xx, the beautiful adventure of being parents began for us.
We are happy to present you our little Paul. He is doing great!
He weighs 3 kg and measures 51 cm.
Announcement for twins
My mum and dad love each other so much that they had two babies in one go! Here I am with two little sisters, they are so cute!
Lola and Eva were born on April 25th 20xx.
In the "birth" section :