Create an announcement
For all these great occasions in life, you will most certainly need to create an announcement. And we all know how busy everything is when preparing these beautiful events! Don't panic, with the Duo card, SimplyCards offers you the creation and direct mailing of your announcements in a few clicks.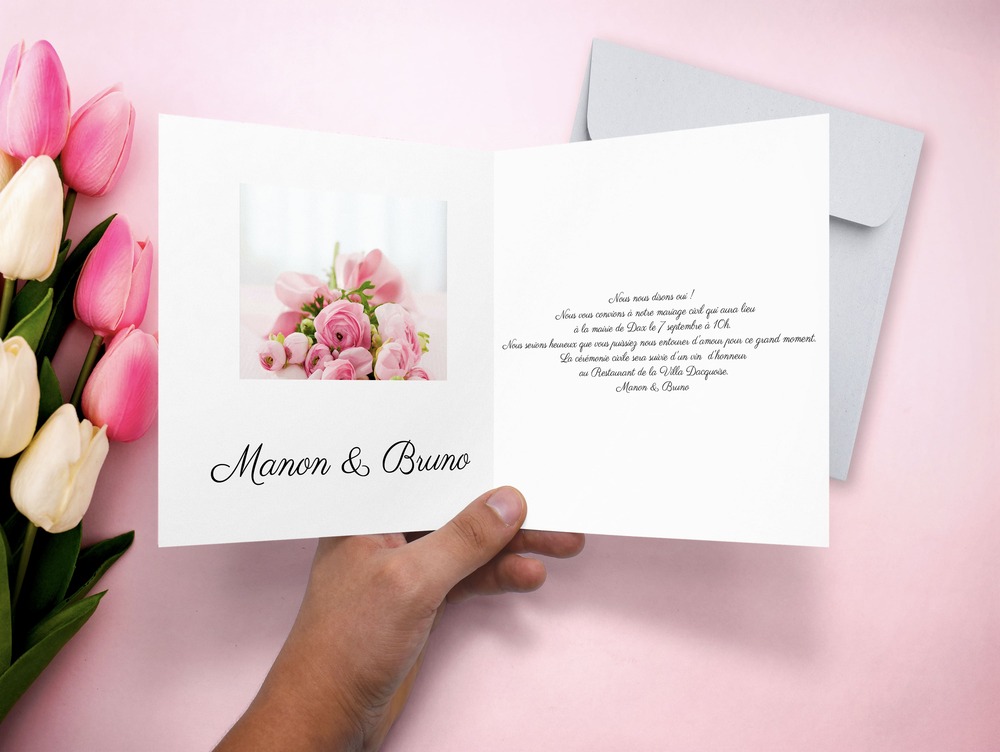 What does the SimplyCards invitation look like?
Sent in a beautiful white envelope, the SimplyCards invitation comes in the form of a 14x14cm square card made up of 2 sheets. It is printed on high quality card stock for a perfect finish. The 4 pages that make up the announcement are fully customizable at the time of creation. Each page is composed of images, as well as text zones to be freely composed. Hundreds of themes are available to enhance your layouts! Its unique customization makes it a truly original product!
How do I create my announcement?
You can create your invitation online from a computer or directly on your smartphone or tablet. The SimplyCards application is very simple and intuitive.
In just a few minutes, you can create the announcement of your dreams. There are many possibilities to personalise the different pages. You can access your photos directly from Facebook, Instagram and Dropbox. You can also add artist's photos from the Pixabay library and create magnificent compositions in your image!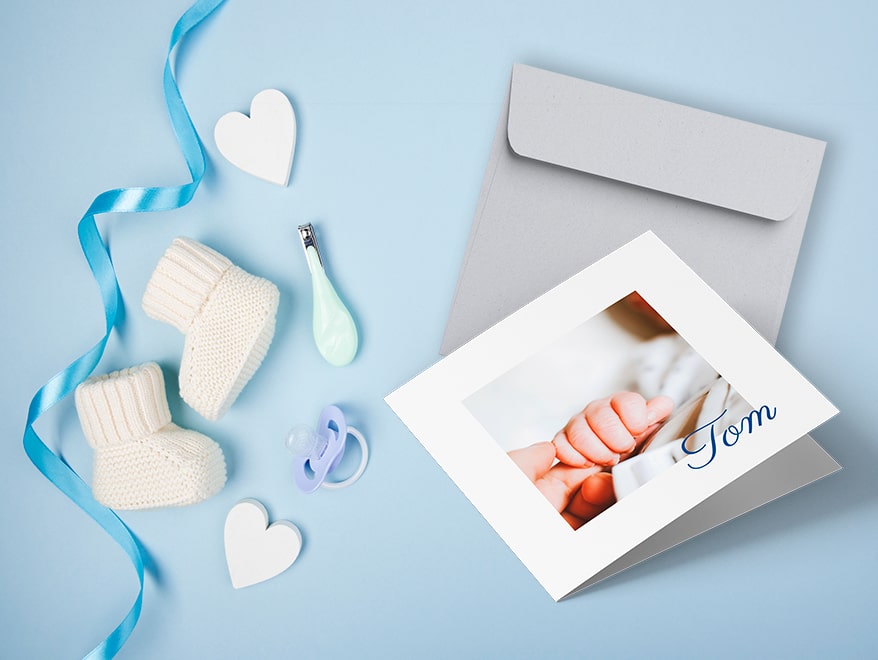 SimplyCards also offers many possibilities to personalise your announcement. Colors, layouts, modern, old-fashioned, elegant, fanciful writing styles ... !
The final touch
Finally, to complete the creation of your announcement, you can use the many themes proposed directly in the application. Wedding, birth, love ... our graphic designers have prepared a wide choice of themes to give your invitation the final touch! From chic to romantic, there is something for everyone. You will be able to express your creativity and create your own customized invitation.