Birthday card for women
Women are our heroines! They are courageous, sweet, elegant and deserve special attention! Their birthday is a special occasion to show them our appreciation!
Women like to be loved and are very sensitive to small gestures. That's why a birthday card for women is for!
The best way to make a woman happy on her birthday is to wish her a happy birthday by sending her a beautiful personalised card. The traditional birthday card in her mailbox brings a lot of love and will make her smile.
Don't forget to give her a nice bouquet of flowers on her birthday too!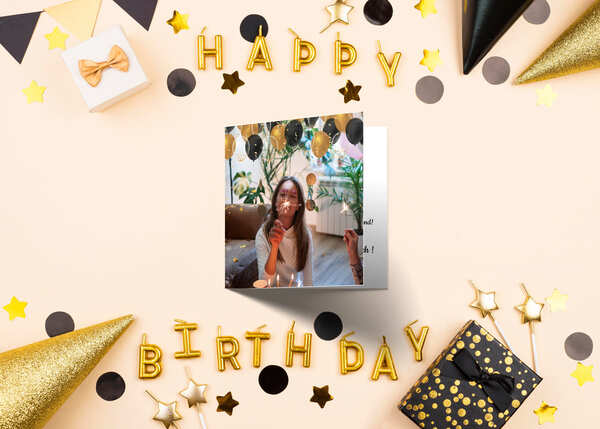 Examples of birthday cards for women
Are you looking for text templates to create the perfect birthday card? You've come to the right place! Whether it's for your granddaughter, your grandmother, your mother, your sister or your best friend, here are some inspirational ideas!
Birthday card for her grand daughter.
For you my little princess,
I wish you the most beautiful birthday, a day filled with tenderness and gifts. You are my little angel, and the most beautiful granddaughter!
Happy birthday!
Birthday card for a Grandma
For you my favorite grandma.
You are a really great grandma. You are brave, generous and above all beautiful.
Happy birthday granny! ❤️
Birthday card for a Mom
Happy birthday to the most amazing mum I know, the prettiest mum. You have always been there for me! You are brave, sweet and elegant.
In short, you are the best Mum!
Birthday card for her beloved sister
Dear sister,
Today is your day, so I wish you a fulfilling life, full of good surprises and happiness for your future!
Happy birthday sister!
Birthday card for my best friend
To my best friend:
It's been another year, you are clearly the person who is dearest to me, you mean so much to me that these few pretty words will not be enough to tell you how important you are in my life.
I wish you the best birthday ever!
Your best friend.
In the "Birthday" section: