Bar-Mitzvah card
Your son is almost 13. This is the age of his bar mitzvah to celebrate his religious majority. For girls, you celebrate their bat mitzvah at age 12. This is an important step in your child's religious life. In preparation for this Jewish ceremony, you can send bar mitzvah
announcement
to your friends and family. More than a simple invitation to this family and religious celebration, the invitation allows you to announce your child's future spiritual commitment to everyone in an official way.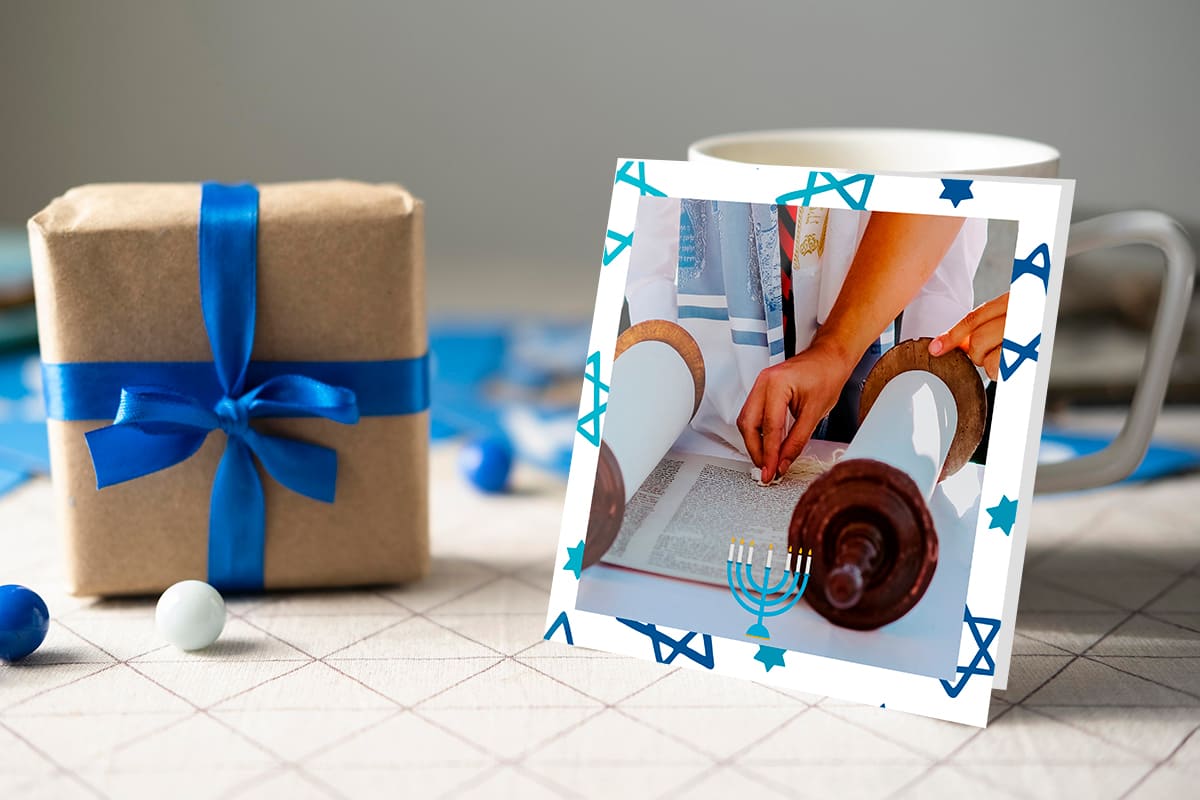 You can send the invitation to all your family and friends. On the announcement you can also invite everyone to a festive moment. Reading the Torah in the synagogue, wearing the tephilin and talit, reciting the kiddush, giving religious gifts... all these traditions will make this bar mitzvah a unique moment.
Some tips for your Bar-Mitzvah invitation
To make your Bar-Mitzvah card, you can use the Duo card format offered by SimplyCards. These cards are made on high quality card paper in a folded format of 14cm x 14cm. They are sent in a beautiful white envelope. You can add several photos to your invitation. All pages can be personalised!
Don't forget to indicate on the card the place and date of the celebration and the reception.
Examples of bar mitzvah cards
Bar Mitzvah Announcement
David and Sarah are delighted to invite you to the bar mitzvah of their son Gabriel. The ceremony will take place at 10am at the New York synagogue. We look forward to seeing you all after the ceremony at our home for a festive meal.
Bat mitzvah announcement
Hello, I invite you to come and celebrate my bat-mitzvah on 15 June at 10am at the Glasgow Synagogue. A buffet will be organised at the end of the ceremony at my parents' home to celebrate this great moment together!
Please confirm your presence before June 1st.
In the "Religion" section :